The Benefits of Manual and Electric Toothbrushes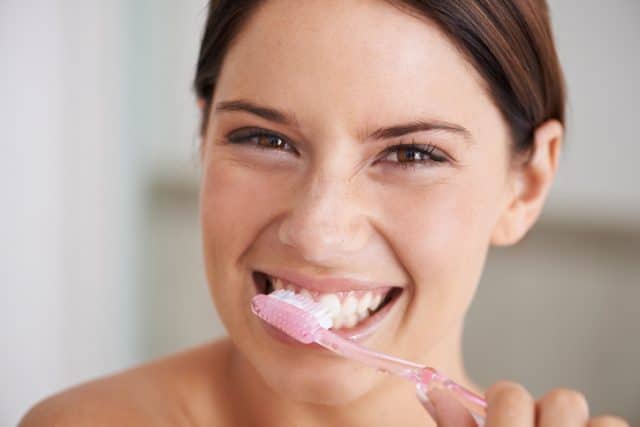 There are many different choices on the market today for toothbrushes. One major option is choosing between an electric toothbrush vs a manual brush. Let's look at the benefits of each to help you decide what is best for you. 
Both electric and manual toothbrushes are effective at getting rid of plaque and food debris that can lead to tooth decay and gum disease.
Benefits of an Electric Toothbrush
While both an electric and a manual toothbrush can effectively clean, an electric toothbrush takes a lot less time and effort. For children, this can be a big advantage since kids tend to cut corners on tasks they find "boring." An electric toothbrush can captivate a child's attention, make the job of brushing teeth go much faster and still deliver a thorough brushing. 
Generally, electric toothbrushes can remove more plaque and decrease rates of gingivitis compared to manual toothbrushes. The key is to buy a toothbrush that is oscillating (rotating) as opposed to an electric toothbrush that simply vibrates. 
People with mobility issues involving their hands and arms may find an electric toothbrush easier to use. If you have carpal tunnel syndrome or hand/wrist arthritis, it's easier to let an electric toothbrush do most of the work for you.
Tips for Any Type of Toothbrush
One of the most important points of buying any type of toothbrush is the fit. Be sure that the brush head is small enough to fit comfortably in the mouth. If the brush head is too large, it can't effectively clean all areas of the mouth. If a normal or electric toothbrush head doesn't fit all the way to the back of your teeth, a child-sized manual toothbrush can help.

The ADA recommends that all toothbrushes or brush heads need to be replaced every three to four months. If your toothbrush is looking ragged or you have been sick, replace it sooner. For a manual toothbrush, you have to replace the whole thing. For an electric toothbrush, you only need to replace the removable head.

It is also important to note that a manual or electric toothbrush is not suitable to clean any dentures or partials. There are extra soft brushes created specifically for dentures.

No matter what type of toothbrush you end up choosing, it is recommended that you should be brushing your teeth for at least 2 full minutes, twice a day.
Dental365 takes great pride in providing affordable and exceptional dental care and convenient office hours on nights and weekends for our patients' busy schedules. Dental365 operates state-of-the-art dental offices throughout New York and Connecticut. All of our offices are beautifully appointed and equipped with the latest cutting edge technology that provides our patients with the finest dental care. Call 844.365.DENTAL or visit one of our locations to make an appointment today.