Dental365 Making Donation to Aid Hurricane Harvey Victims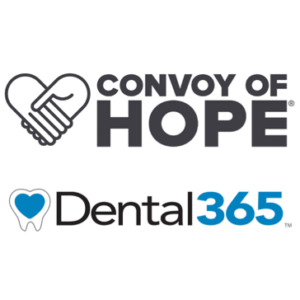 Dental365, a growing network of dental offices in the New York metropolitan area, takes pride in donating time and money to charitable organizations across the country. Hurricane Harvey has impacted so many people's lives in Texas, so Dental365 has pledged to give $7500 to Convoy of Hope to help with disaster relief efforts in the wake of the storm.
Convoy of Hope is a faith-based, nonprofit organization with a driving passion to feed the world through children's feeding initiatives, community outreaches and disaster response. The organization was founded in 1994 by the Donaldson family. Their inspiration for starting Convoy of Hope can be traced back to the many people who helped their family after their father, Harold, was killed by a drunk driver in 1969. Today, more than 80 million people have been served throughout the world by Convoy of Hope. Their work through churches, businesses, government agencies and other nonprofits provides help and hope to those who are impoverished, hungry and hurting.
Dr. Scott Asnis, founder and CEO of Dental365, comments on Dental365's contribution: "Hurricane Harvey has caused thousands of people to lose everything and we at Dental365 wanted to help in the recovery efforts. Our thoughts and prayers are with everyone down south in this difficult time."
Dental365's goal is to service the communities they are in with the latest technology in oral healthcare and wellness. As an added convenience, their brand new, inviting offices focus on all areas of dentistry, so patients never have to go elsewhere for dental treatment. Dental365 accepts walk-ins with little or no waiting time for adults and children and offers everything from emergency extractions to routine exams, including cosmetic restorations and implants, periodontal procedures and Invisalign all in a state-of-the-art, beautiful environment where patient comfort is a top priority. For more information about Dental365 or to schedule an appointment call 844-365-DENTAL or visit GoDental365.com.