Dental365 Promotes Noel Komatz to VP of Operations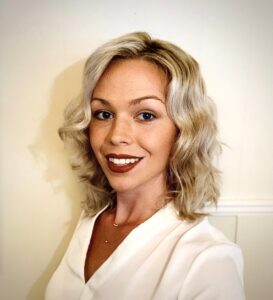 New Hyde Park, NY - Dental365 is proud to announce the promotion of Noel Komatz, from Regional Director of NYC Offices to Vice President of Operations. 
Noel has been working in the DSO environment for almost a decade serving multi-specialty practices and learning all phases of dentistry. Since starting at Dental365 in November of 2020, Noel has helped create and implement operational efficiencies that have improved patient experiences throughout NYC and Upstate NY practices. She is dedicated to concierge excellence and committed to ensuring that each patient receives positive and individualized care. 
Noel prides herself on reflecting Dental365's vision for patient care and has implemented and optimized best practices across our locations. She also brings a superior level of training and guidance to team members that help assist in growth opportunities while making the organization more successful.
"We are thrilled to have Noel step into a bigger role at Dental365," says Dr. Scott Asnis, Founder and CEO of Dental365, "We are a merit-based organization. Noel's positive attitude and her drive to implement improvements throughout our practices has not gone unnoticed."
In her new role, Noel will help oversee all Dental365 General Practices along with Premier Care Dental Management Specialty Offices. She will be instrumental in implementing new operational initiatives across all locations.
Dental365 is a full-service family dental practice with locations throughout New York, Connecticut, New Jersey and growing. Their goal is to service communities with the latest technology in oral healthcare and wellness. Dental365 accepts walk-ins with little or no waiting time for adults and children and they offer everything from emergency extractions to routine exams, including cosmetic restorations, implants, and Invisalign®, all in state-of-the-art, beautiful environments where patient comfort and safety are a top priority. In addition, Dental365 is committed to providing dentists with the ongoing education and tools needed to provide the best patient care through Dental365 University, a unique concept built exclusively for Dental365 doctors. For more information about Dental365 call 844-365-DENTAL or visit GoDental365.com.