Dental365 Proudly Sponsoring Keith's Race in NYC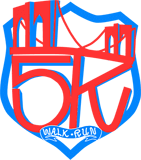 New York, NY – The first Sunday in August and Keith's Race have become synonymous in the minds of NYC runners. This will be the 13th year that the 5k has been held across the Brooklyn Bridge to celebrate a life lived well. Organized by Keith's family and friends, this race has grown by the hundreds each year since its founding in 2005.
Keith A. Ferguson was a native New Yorker and member of the NYPD Emergency Services Unit, Truck 7. Keith served with the NYPD for 17 years as a patrolman, detective, and sergeant. He worked in narcotics, street crimes, and auto crimes before the Emergency Services Unit. Once Keith decided to pursue a career in law enforcement, he never looked back and was a happy police officer.
Sgt. Keith Ferguson 5K Across the Brooklyn Bridge supports education and law enforcement activities. Scholarships are given to selected candidates at the race and offered to children of all NYPD officers attending college in good standing, as well as entering freshmen. Dental365 is proud to support the Dental365 Book Scholarship at Keith's Race.
Located at 19 Murray Street in the heart of Tribeca, Dental365 gives patients high-quality, affordable dentistry while offering routine and emergency dental care. Dental365 is also open evenings and weekends so that visits to the dentist fit into their patients' busy New York lifestyles. They also gladly work with most insurance plans.
Dental365's goal is to service the communities they are in with the latest technology in oral healthcare and wellness. As an added convenience, their brand new, inviting offices focus on all areas of dentistry, so patients never have to go elsewhere for dental treatment. Dental365 accepts walk-ins with little or no waiting time for adults and children and offers everything from emergency extractions to routine exams, including cosmetic restorations and implants, periodontal procedures and Invisalign all in a state-of-the-art, beautiful environment where your comfort is a top priority. For more information about Dental365 or to schedule an appointment call (212) 941-9095 or visit GoDental365.com.