Dental365 Ushers in the Molecular Age of Dentistry with SalivaScore Testing
Dr. Scott Asnis, CEO, founded Dental365 with the intent to deliver world-class dental care utilizing proven, cutting-edge technology. This is why Dental365 is proud to announce its integration of molecular technology into chairside treatment through its partnership with Dentognostics, an industry-leading molecular technology company and developer of SalivaScore. This collaboration reinforces Dental365's continued commitment to superior patient care through technological innovation.
Periodontal disease has long been identified as a rising epidemic in the United States, with nearly 50% of adult Americans showing varying degrees of gum disease which can ultimately lead to tooth loss. Furthermore, enzymes found in the saliva of patients with periodontal conditions have been linked with chronic systemic diseases including diabetes, cardiovascular disease, Alzheimer's disease, and cancer. Although early periodontal disease identification and treatment can help maintain even chronic periodontal conditions and prevent progression, up until now dental professionals have primarily relied on traditional diagnostics which mainly focus on identifying and measuring the amount of damage that has already occurred in the body.
Dental365 has long believed in treating the cause of diseases rather than waiting for symptoms to appear—and with the latest in biomolecular technology, Dental365's dental professionals are now able to see cellular biomarkers of periodontal disease with SalivaScore, a point-of-care chairside test that can identify indicators of periodontal disease as well as predict which patients are at high risk of developing a periodontal condition before signs of damage from the disease have developed.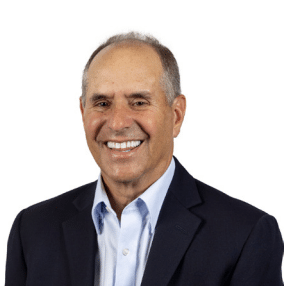 "This partnership aligns perfectly with Dental365's commitment to elevate the standard of patient care across our network of locations. We are excited to introduce SalivaScore and help drive its positive impact in the field of dentistry." -Dr. Scott Asnis Founder and CEO Dental365
SalivaScore's patented oral biomarker test detects a measure of aMMP-8, which is the most prevalent cellular biomarker associated with oral and systemic tissue breakdown and destruction around teeth and implants. The science behind the aMMP-8 biomarker's significance has been cited in over 1000 medical and 400 dental publications over the last 15 years.
By incorporating SalivaScore testing into the preventative dental care routine, Dental365's dental professionals will have lab quality results at their fingertips that can help predict the future of the patient's health after only a few moments. This proactive testing empowers oral health providers to prescribe personalized preventative and treatment recommendations to help patients avoid the need for more extensive treatment in the future.
Dental365's integration of this biomolecular testing is a significant step toward entering the molecular age of dentistry where dental professionals have the tools to not only lessen patients' risk of oral complications but also help identify early indicators linked with progressive systemic diseases. This is a major advancement in helping patients understand and proactively consider the mouth-body connection to promote long-term oral health and overall well-being.
About Dental365: Dental365 is a leading provider of comprehensive dental care, offering a wide range of services to patients across its network of practices. With a focus on patient wellness and providing exceptional quality care, Dental365 is dedicated to leveraging innovative technologies and partnerships to enhance oral health outcomes. Through its commitment to excellence and patient-centric approach, Dental365 strives to create a positive and transformative dental experience for individuals and families. About Dentognostics: Dentognostics is a research-driven technology company dedicated to revolutionizing patient wellness in the dental industry. With their patented aMMP-8 diagnostic tool, Dentognostics enables earlier identification, treatment, and prevention of periodontal disease, reducing risks and promoting long-term oral health. By partnering with industry leaders and leveraging cuttingedge technologies, Dentognostics is committed to transforming patient outcomes and reshaping the dental landscape.