Dental365 Continues to Grow in Pennsylvania with the Acquisition of Quakertown Family Dental
QUAKERTOWN, October 2nd, 2023 – Dental365, a leading provider of comprehensive dental services, proudly announces its recent acquisition of Quakertown Family Dental, located at 280 Trumbauersville Rd., Quakertown, PA 18951. This acquisition further strengthens the company's presence in the dental industry and reinforces its commitment to expanding access to high-quality dental care in Pennsylvania. 
Quakertown Family Dental has been a trusted dental practice for more than 30 years in Quakertown, Pennsylvania. The dental office boasts a team of highly skilled and compassionate professionals, including Dr. Brian Schoenly, DMD and Dr. Majid Dastgir, DMD who are dedicated to delivering personalized and comprehensive dental services.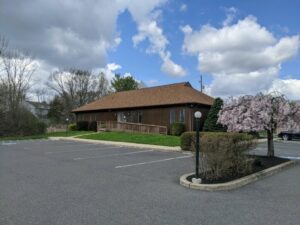 "We are thrilled to announce the acquisition of Quakertown Family Dental," said Dr. Scott Asnis, CEO of Dental365. "We look forward to upholding Quakertown Family Dental's longstanding tradition of excellence while introducing our innovative approaches to oral healthcare." 
Dental365 is a full-service dental group offering general dentistry and specialty services with locations throughout New York, Connecticut, New Jersey, Pennsylvania, New Hampshire, Massachusetts, and Rhode Island. Their goal is to service communities with the latest technology in oral healthcare and wellness. Dental365 provides convenient, evidence-based dentistry for their patients. Services provided cover the full spectrum of dental health, from routine exams and cleanings to TrueTeeth full arch restorations, all delivered in state-of-the-art, beautiful environments where patient comfort and safety are a top priority. In addition, Dental365 is committed to providing dentists with the ongoing education and tools needed to provide the best patient care through Dental365 University, a unique concept built exclusively for Dental365 doctors.  
For more information about Dental365 visit GoDental365.com.